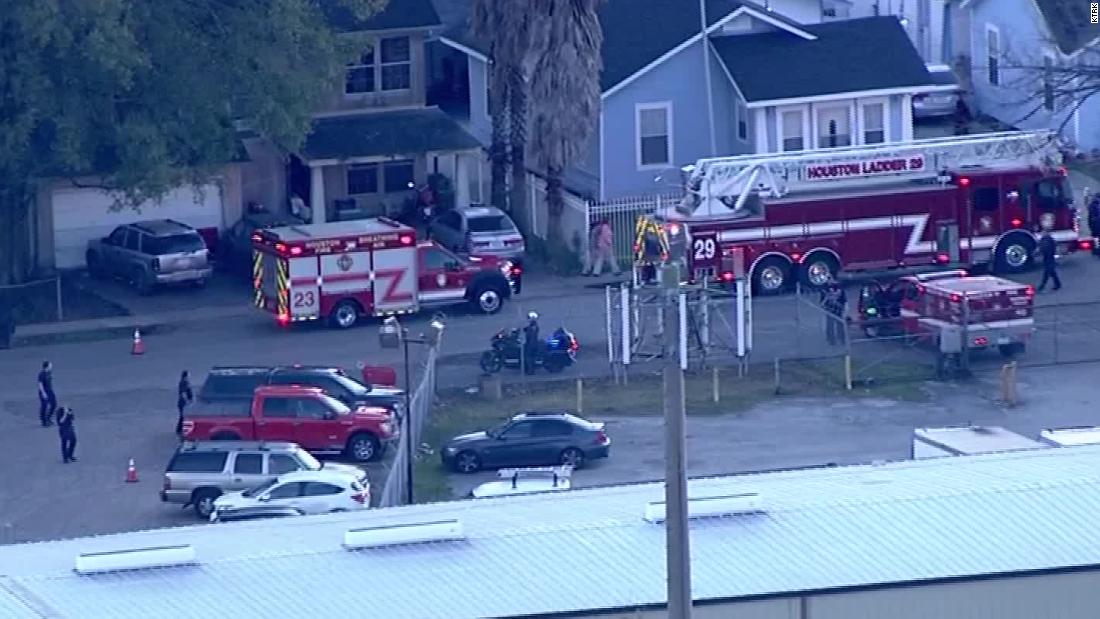 Six officers were charged last year, including Gerald Goines, who is accused of being lied to get the order, and Steven Bryant, who is accused of manipulating government records.
Seven other officers were charged on Monday, according to Kim Ogg, a Harris County district attorney. These officers are charged with a variety of charges, including murder, altering government records, and organized crime.
The raid took place on January 28, 2019, when a tactical team struck at the homes of Rhogena Nicholas and Dennis Tuttle, who were killed with both of them. Several Houston officers on the team were injured in the raid, including Goines.
"The consequences of corruption are that two innocent people and their dogs were shot dead by police in their homes; four officers were shot, one was paralyzed, and now they are all facing jurors who determine their fate," Ogg said in a statement.
The Harris County Attorney's Office's civil rights department investigated the raid and found that Goines lied to obtain permission from a municipal judge for a "no-knock" raid and misrepresented victims' drug activity, threat levels, and other factors. He claimed that a criminal informant had bought heroin the day before from a man at the address and that the man selling the drugs was known to have a gun.
Last year, prosecutors said Bryant misrepresented the facts about the scene and the purchase of drugs. Bryant supplemented the original report, which contained false positives, the prosecutor said.
The investigation also found that officers "participated in a long-term system to steal overtime from the city," Ogg said in a statement.
According to court records, former Houston police officer Felipe Gallegos has been indicted for Tuttle's death. His lawyer, Rusty Hardin, said Gallegos only began shooting during the raid on Tuesday after two other officers had been shot.
"The Harris County Grand Jury has indicted a hero at the request of the district attorney's office," Hardin said. "It seems that (Tuttle and Nicholas) were innocent at the scene as allegedly. But once they started shooting, or if Mr. Tuttle started shooting, he wasn't innocent. Tuttle started shooting at the officers. "
Art Acevedo Houston Chief of Police
tweeted a statement
He said on Monday he had "frustrated" the process of prosecuting officials. The officer who refused to testify was not given a chance, Acevedo said.
"I have said many times that other officers involved in the incident, including the officer indicted today, were not involved in obtaining the order and responded appropriately to the death threat posed to them during his service," Acevedo said, adding that all current active officers who were indicted were released from service.
CNN's Konstantin Toropin contributed to the report.