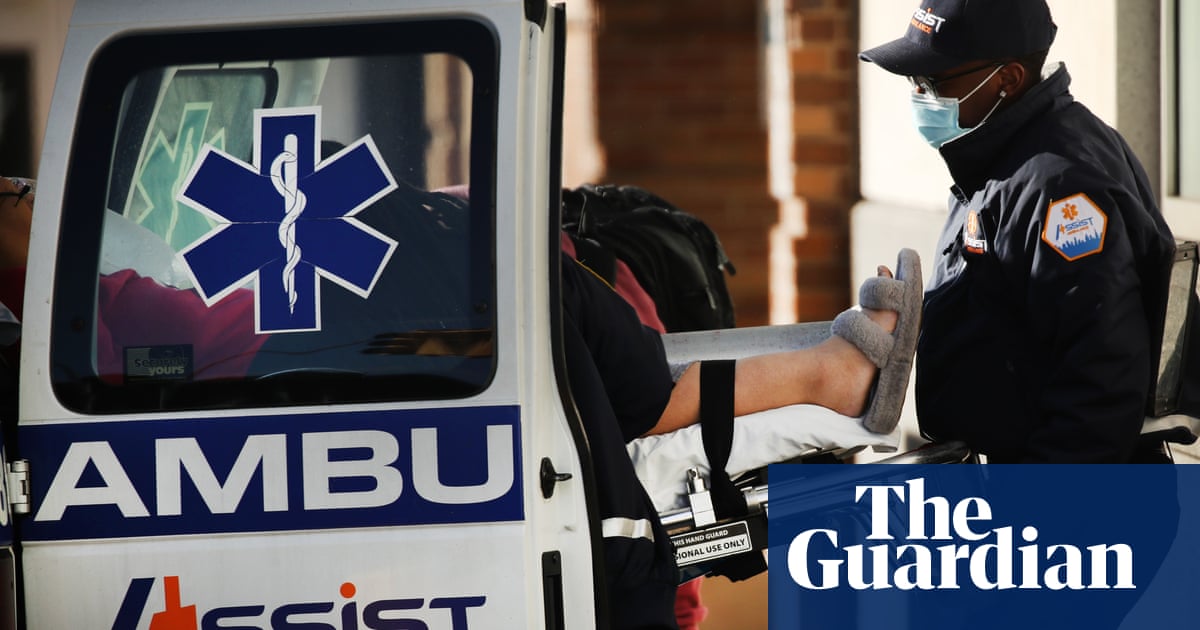 Nearly a quarter of a million new coronavirus infections and more than 3,600 deaths were reported in the U.S. on Wednesday, breaking previous records when a nationwide vaccination campaign against Covid-19 began nationwide this week.
According to Johns Hopkins University, the United States confirmed 247,403 new cases of coronavirus on Wednesday, and another 3,656 Americans died from the virus in a single day. Thursday's unemployment report also showed that new unemployment claims rose to 885,000 last week, the highest weekly figure since September.
On a bittersweet day determined by hope and despair, some hospital pharmacists on Wednesday reported receiving vials filled with excess Pfizer-BioNTech vaccine, potentially delivering millions of doses than expected.
Another vaccine from Moderna – which is 94% effective – also urgently allows emergency licensing as early as a week. A 22-member panel of experts will discuss its effectiveness and possible side effects on Thursday.
But no vaccine will be widely available to the U.S. public for months, and meanwhile the country's overcrowded hospitals treat more than 110,000 coronavirus patients – a staggering figure that has more than tripled since September, according to a Washington Post analysis.
"Be sure to keep working to wear a mask, avoid crowded spaces, physically distance, avoid travel if we can, because as long as the vaccine doesn't spread, it's still our best measure to flatten the curve and save lives" Adm Brett P Giroir , Secretary of the Ministry of Health and Human Services, said CNN.
"We can save tens of thousands of lives by doing these simple things."
Last week, the number of new cases rose in 29 states, led by Washington state, Tennessee and California, where infections rose by 66.9%, 57.6% and 55.9%, Reuters reported. Rises have also been reported in Washington DC and Puerto Rico.
Deaths are also on the rise, and the University of Washington Institute for Health Measurement and Evaluation is currently predicting that the United States will have lost more than 500,000 people to the virus by April.
"We are now in a time frame that we are likely to have more deaths a day in the next 60 to 90 days than we were on September 11 or we were in Pearl Harbor," said Dr Robert Redfield, Disease Control and Prevention, said last week.
Faced with an avalanche of infections with no immediate end in sight, some severely affected states are returning to austerity measures to mitigate the spread, while others have chosen to remain free.
In California, where 5,000 new body bags were distributed, 60 refrigerators were replaced as an impromptu growl, and ICU availability across the country fell to just 4.1%, with a new closure measure for shutters, bars and other non-essential businesses.
As daily new cases even exceed spring levels in New York, indoor eating was banned at one of the first virus sites in the United States, New York, and officials are threatening another closure in January.
"It's up to us. What will happen in three weeks? What will happen in four weeks? You tell me what you're going to do in the next three weeks or four weeks, and I'll tell you what's going to happen. New York Governor Andrew Cuomo said Wednesday.
Meanwhile, Texas Gov. Greg Abbott falsely claimed the shutdowns were ineffective and preferred to withdraw regional reopenings based on hospital capacity, despite the state documenting more than 14,800 new cases on Wednesday. In Florida, where more than 1.1 million residents are already infected, Governor Ron DeSantis also opposed the second blockade.
Experts fear that the holiday season will only exacerbate the problem, as the AAA says roughly 84.5 million Americans could still travel around Christmas and New Year. Dr Anthony Fauci, the country's leading infectious disease expert, has warned that January will be "terrible".
"The wave of Thanksgiving needs to be put on the Christmas wave," he told Newsweek. "So it's entirely conceivable that January could be the worst."