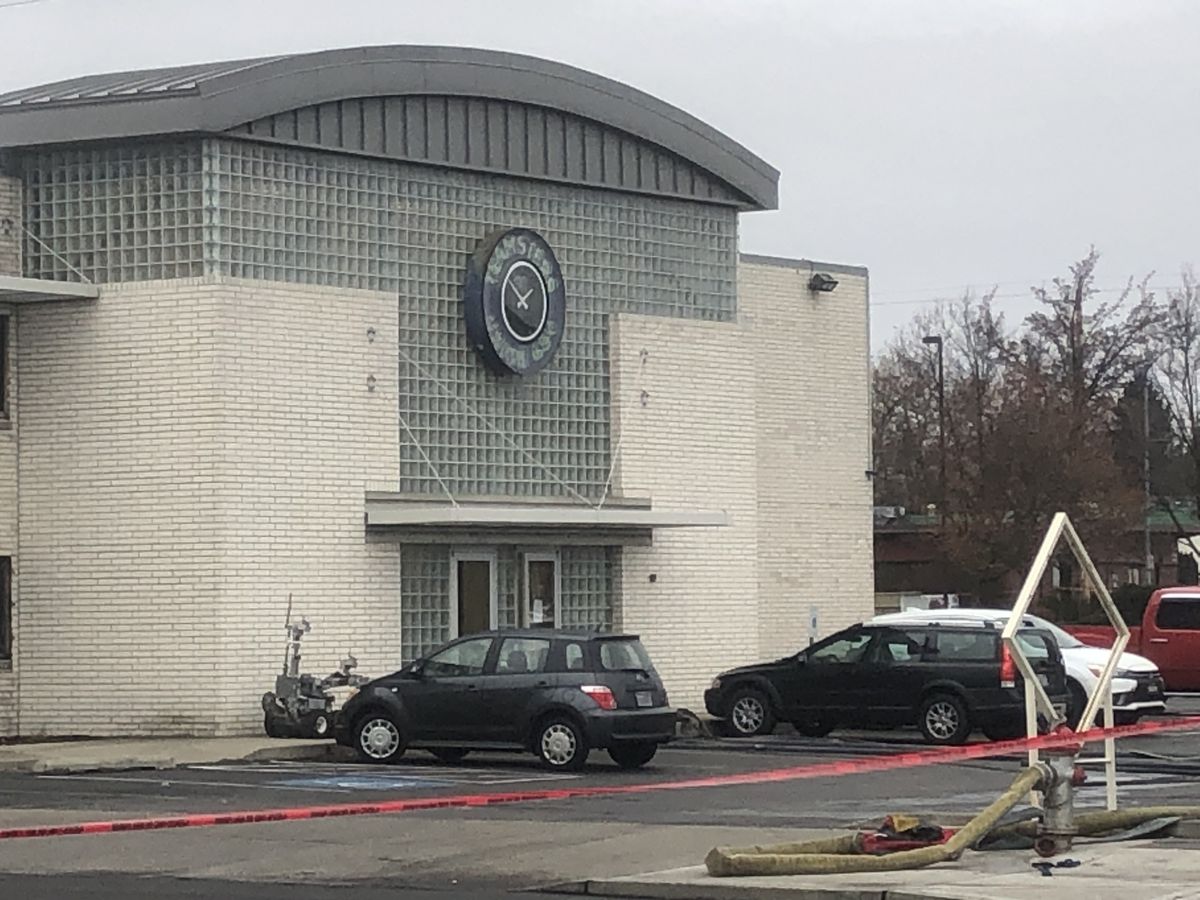 Police are investigating a bombing attempt Wednesday afternoon at the Spokane County Democrats 'office on North Department Street.
Nicole Bishop, president of the local Democrats, said he was not in the office today, but a volunteer said a man came in and handed him a paper.
He asked the volunteer if he knew what that meant and said no, Bishop said. The man then said, "This is a proclamation, and I have a bomb," Bishop said.
He saw the volunteer wires from his bag, Bishop said.
Bishop said he didn't know if there was an explosion, but there's a small fire that he thinks could be the result of his device.
"They're all physically safe, but they're certainly shaken," Bishop said.
Police arrested someone before 1 p.m. Wednesday, said Spokane Police Department spokesman Sgt. John O'Brien.
Bomb units, members of the SWAT team, fire trucks, ambulances and at least one K9 operator arrived at the scene, where police blocked several blocks.
Around 1 p.m., a robot to turn off the bombs sat in front of 1912 North Division Street in the Teamsters Labor Union building, where Democrat offices are located.
"We call on all elected officials and community leaders to join us in condemning these apparently politically motivated acts of violence," the bishop wrote in a press release on Wednesday. "No one needs to be afraid for their lives just because they are involved in our political process."