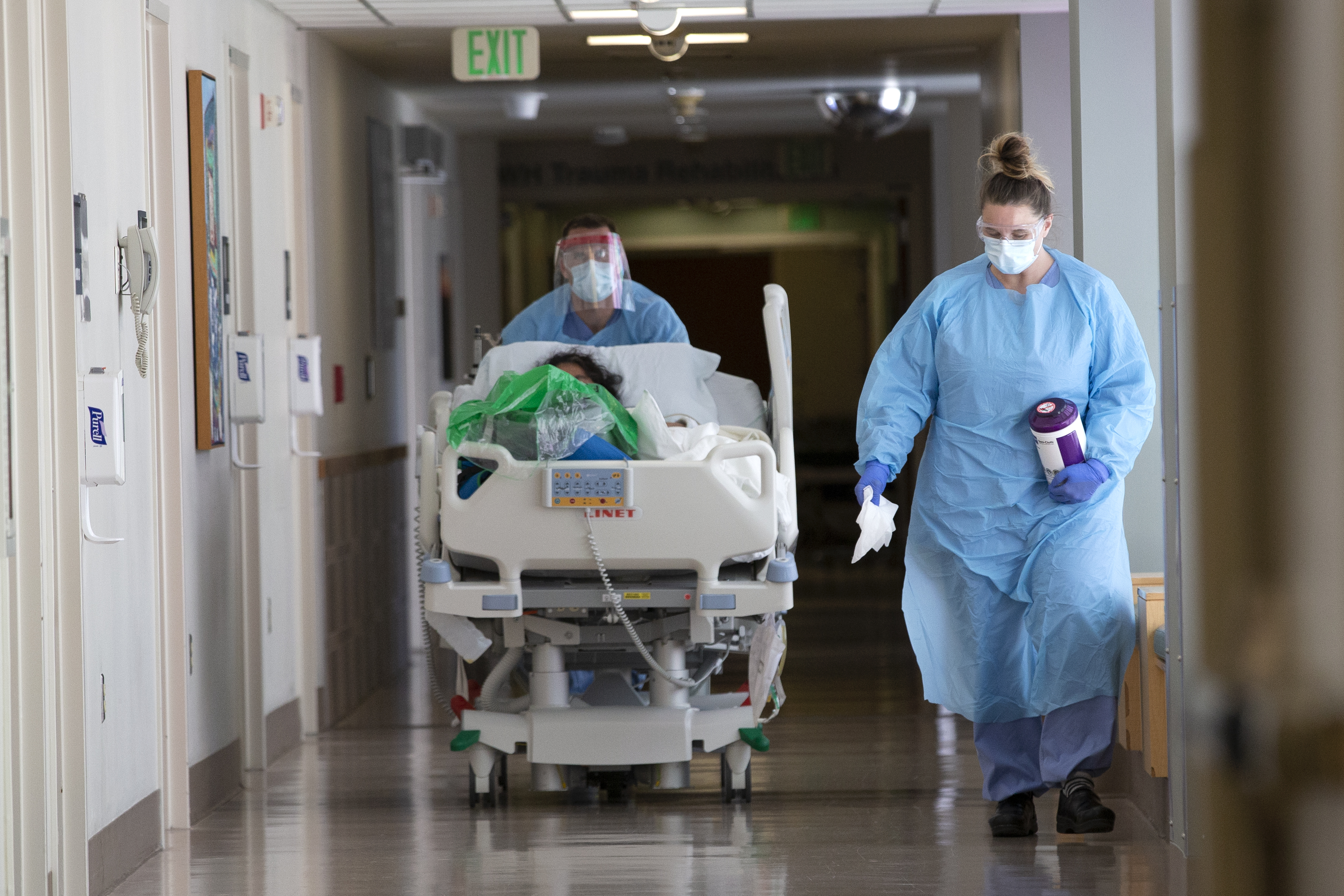 Washington Governor Jay Inslee said hospitals are likely to switch to crisis mode by resizing patients as the number of coronavirus cases in the state continues to fall on the current upward trajectory.
Like many states in the United States, Washington has reported a recent increase in daily COVID-19 infections. State health officials reported more than 1,000 new infections in a single day for the first time in late October, and state data show the state's daily rolling average was over 1,400 on Monday.
According to data from the Coronavirus Resource Center at Johns Hopkins University, the Washington test positivity rate has exceeded 7 percent in the past month, while the last week's test positivity rate has exceeded 16 percent.
"The weight that is currently on our shoulders is the awareness that unless something changes during a pandemic, we get into a situation where hospitals don't just have to refuse people to care about a whole thing. [multitude] things – cancer treatment, defibrillators, hips, knees, you name it – but they also have to get into a critical care situation where they simply can't care for people with serious illnesses whose lives are at risk, "Inslee said at a news conference on Tuesday.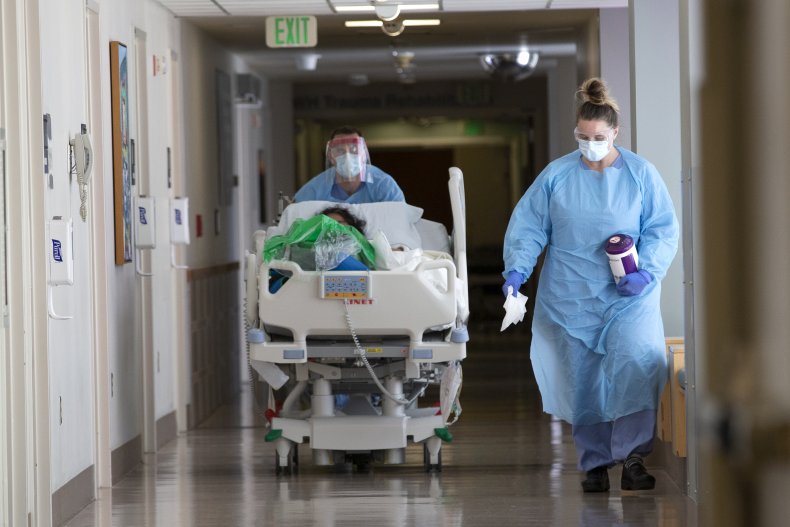 "To some degree, we need to move into a triage situation to see who can get this proper care. And that will happen if the trajectory of this disease is changed in some way," Inslee said. "We can't allow that to happen in our state."
Inslee said his office, in collaboration with the Institute for Health Measurement and Evaluation, further evaluated the state's COVID-19 data. The research institute at the University of Washington makes forecasts of the number of cases, deaths, and hospitals in each state and country based on available data and restrictions imposed by local leaders.
"Based on my observations, sometime in December – unless something changes – we may be in a very good position to have lost catastrophic medical care in Washington State," Inslee said.
In response to an increasing number of cases, the state issued additional restrictions earlier this month, which are expected to remain in effect until December 14th. At the time the announcement of the restrictions, Inslee compared the state's struggle with thoracic infections during the pandemic in the spring, a comparison that was repeated at Tuesday's press conference.
Dr. Kathy Lofy, the state health officer at the Washington Department of Health, and Nathan Schlicher, president of the Washington State Medical Association, also expressed concern about the struggle in the coming weeks for hospitals.
Lofy said hospitals have begun postponing non-emergency medical interventions and then activating their surge plans as part of their pandemic response. "These are planned to care for more patients than usual," Lofy said. "Initially, almost any waiting procedure would be reduced, and then these surge plans would be implemented to see more patients than usual."
Schlicher said some hospitals already have record utilization and are burdened with treating patients and have enough staff available to provide care.
"It's not just equipment – it's space and people," Schlicher said. "This summit does not show that it will descend in any way. It is constantly rising and growing and our people are only under such a strain. This triage mentality and crisis level of care will be difficult for people to make these decisions and will be difficult to bear. families who hear that we are loved do not get what they think they need.
Newsweek has made additional comments to the Washington Department of Health and will update this article with all responses.