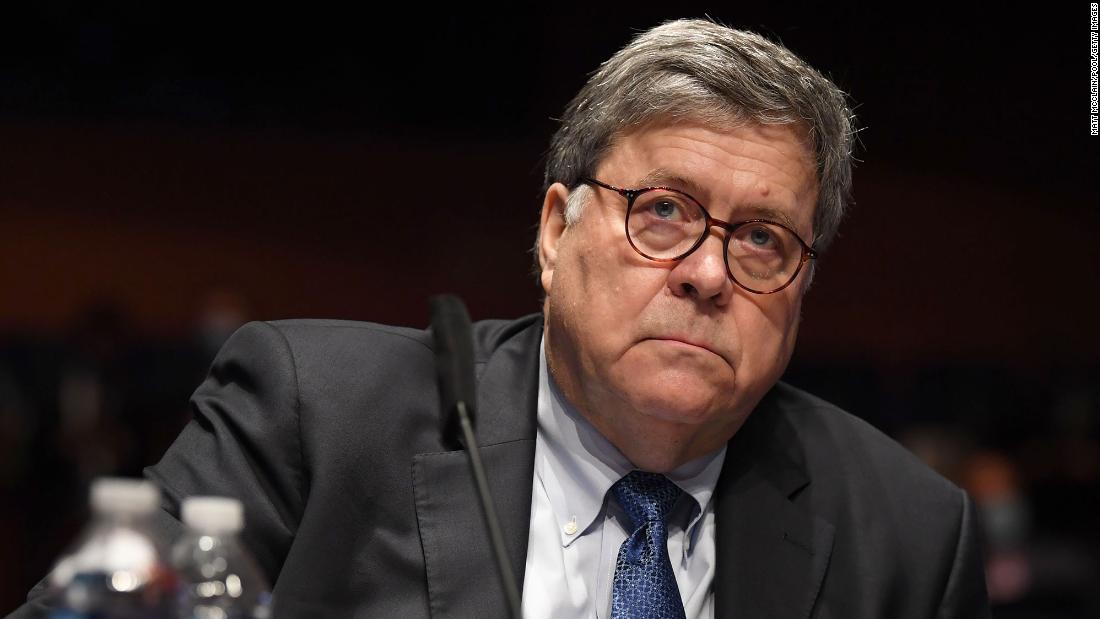 "To date, we have not seen any level of fraud that could have affected the outcome of the election," Barr said.
Barr, who echoed President Donald Trump's assertion that postal voting was unsafe before the election, said both the Department of Justice and the Department of Homeland Security had investigated the fraud requests and came forward empty-handed.
"There was an allegation that would be systemic fraud, and that would claim that the machines were essentially programmed to bias election results," Barr said. "And DHS and the DOJ have looked into that, and so far we haven't seen anything to support that."
Barr's remarks, which strongly supported Trump during his tenure, represent the latest official rebuke to the president's allegations of widespread fraud. Several weeks after a former cyber security official also publicly rejected Trump's allegations, leading the president to be reluctantly fired from his post in the administration.
Two lawyers working for Trump quickly rejected Barr's assessment on Tuesday, reiterating their claim that "they have enough evidence to vote illegally in at least six states," to which they say the attorney general does not belong.
"With the utmost respect for the Attorney General, his opinion appears to be without knowledge or investigation of material irregularities and evidence of systemic fraud," lawyers Rudy Giuliani and Jenna Ellis state in a statement.
Barr had previously called for similar allegations to those made by Trump on several occasions, including in September, when he made a number of false and misleading statements to CNN's Wolf Blitzer in an interview condemning states that used postal voting during the coronavirus epidemic.
"People who try to change the rules for this, this methodology – which is logically very open to fraud and coercion – are reckless and dangerous, and people are playing with fire," Barr said then.
This story will break and we will update.